The Inside Scoop on Octotel Operations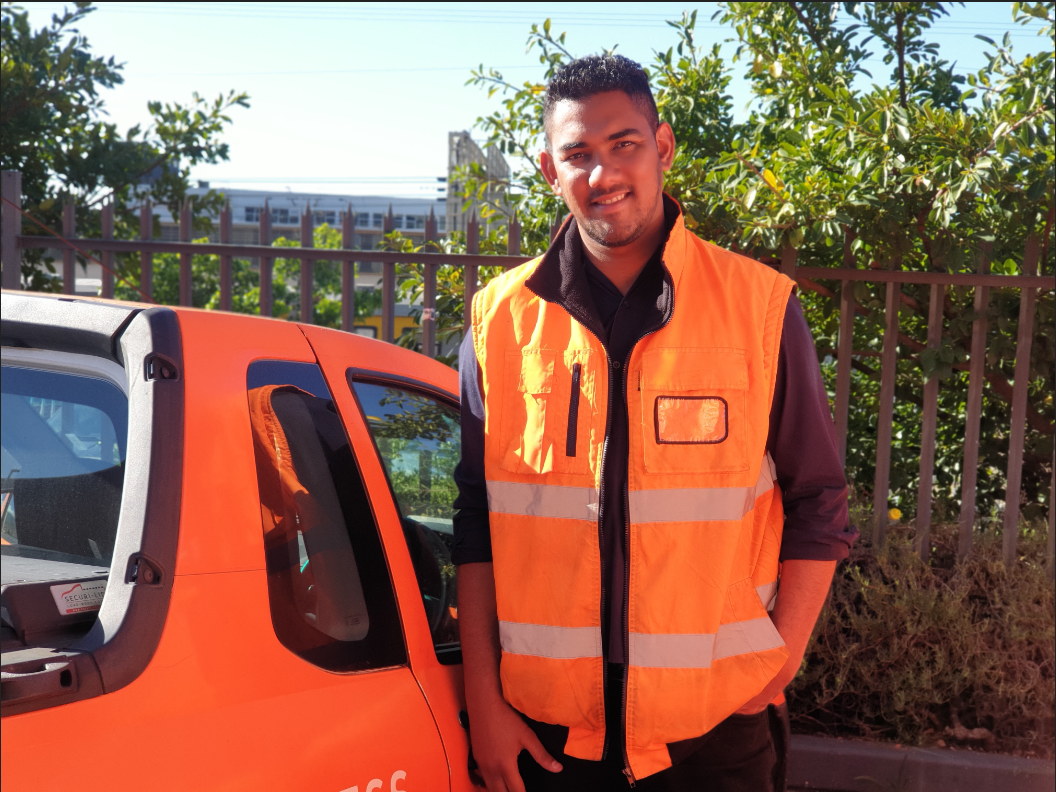 Tyrone Ross is Head of Network Operations, this article appeared the 4th Edition of the Fibre Now magazine


Building a fiber network is like conducting an orchestra with many components and the possibility of things going wrong. There are very few people who are able to manage and coordinate tasks with the finesse required to create symphonies. We spoke to Tyrone Ross, our Senior Project Manager, who does just that.
What does your average day look like?
Officially I work 8-5, unofficially its 6 am- 9 pm (sometimes 11 pm). No matter how hard I try to forecast, things will always change. Therefore, ensuring that each department has planned for the day is vital. I don't always get to do everything during a normal day as the teams start moving out before 8. The bulk of my day is filled with calls from teams having difficulties on-site, clients who need assistance and finding time to snack on the way to meetings or sites. The day ends with going through a backlog of emails that would have come in during the course of the day.
How much work goes into the infrastructure build of an area?
A sustainable network is built with a lot of planning and many hours of hard work. To give you an idea of the scale of the project, we coordinate just under 100 installations and network staff daily, utilizing over 50 vehicles in our fleet. Our floating teams use over 1400 meters of cable per day and we have 15 teams building 1800 endpoints into MDUs and complexes per month. Over 70 apartment buildings have infrastructure reticulated each month and 54 of those go live per month and we do this across 30 different suburbs in the Western Cape.
What affects the time it takes a client to get connected?
Between the handover from the civil department and floating teams, there are instances where contractors, not affiliated with Octotel, damage our infrastructure. This can cause huge delays in the processes and timelines for connecting clients to be pushed out. There are several extenuating circumstances that affect timelines, and these happen more often than one would think. For instance, blocked ducts; the ground may cave in on underground infrastructure and this may happen in the middle of getting a client connected to the network. The teams work with specialized machines but in some cases, we cannot forsee blockages or breaks. These and many other factors may impact the timeline for areas going live, but we always do whatever it takes to keep to schedule.
Where does your role start and end?
Once civil works are complete, my work really begins. The maps are handed over to my department and teams are allocated to the area. The teams conduct DIT (duct integrity testing) and verification of routes as far as 4000m per day. Once duct integrity is completed, floating teams proceed to float fibre through the ducts and connect manholes. The next step is to connect the gray boxes placed on the boundary walls. Once this is done the area is marked as LIVE and customers can be contacted for installation in their homes. Our scheduling teams book client installations. These bookings are fulfilled by our installations team who ensure clients are satisfied and ready for activation. My job only ends once the client is connected.
What would your colleagues say about you?
That I work hard and I'm a bit of a perfectionist. I don't believe in titles, we share the same goal – getting the client connected. We all have the same burdens and victories at the end of the day. I am not afraid to get my hands dirty and I try to motivate the guys every day. We work in a thankless profession and it's not easy doing the work these guys do on a daily basis.
What inspires you to keep working hard?
I deal with a lot of clients on a daily basis and have a first-hand account of how we have changed their lives with fibre connectivity. I feel like I am part of a company that is bigger than just me. "We are just tools in creating a connected world."
Why do you do what you're doing?
I love it! And I have ample opportunity to improve myself and inspire change in the people around me.