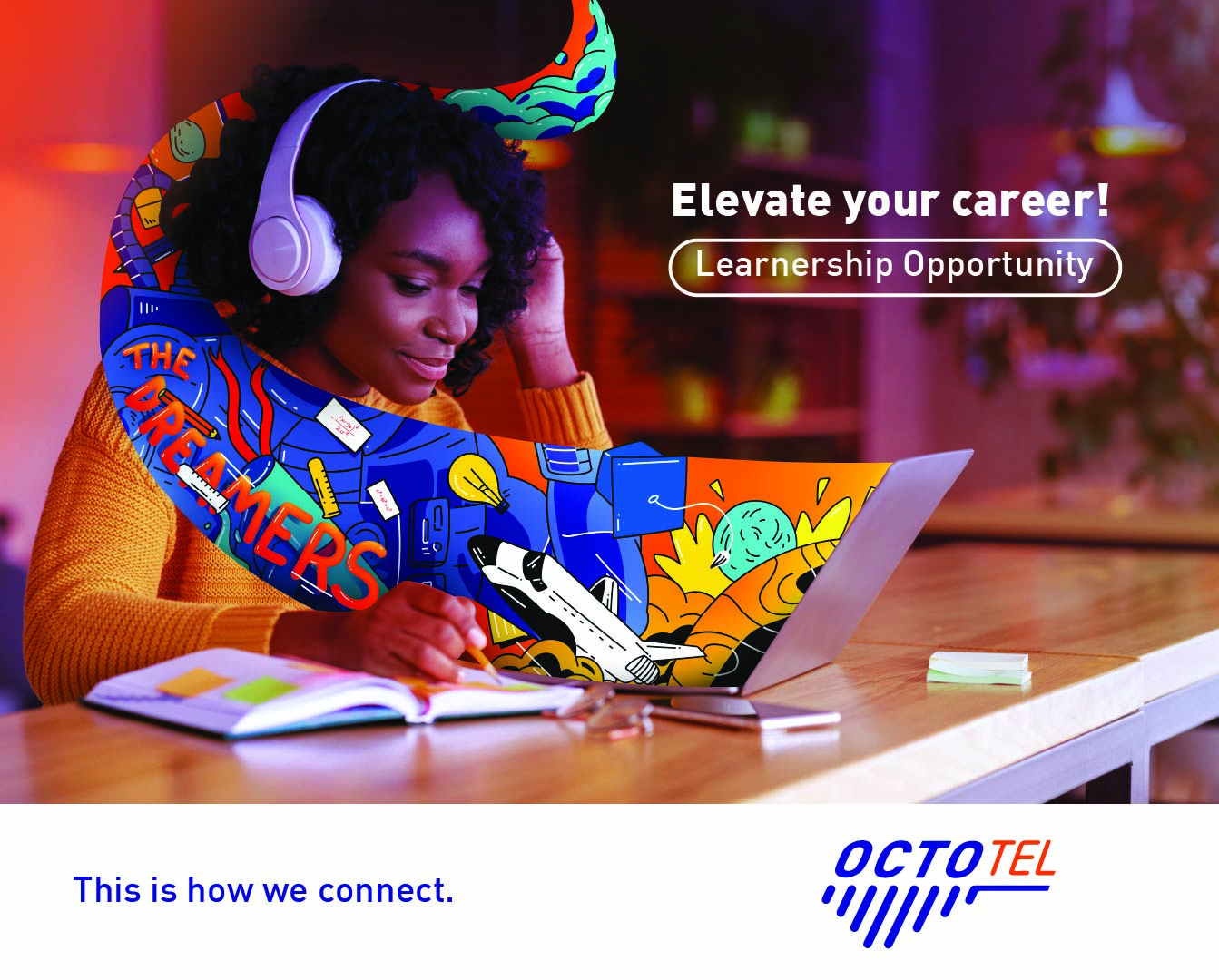 Octotel is thrilled to offer you a learnership opportunity in project management!
We are on the hunt for talented, motivated individuals to join our team and unlock their full potential in this exciting industry. This is an opportunity to maximize your abilities and kickstart your career.
WHAT IS IN IT FOR YOU?
• Practical Experience:
You will have the opportunity to gain practical experience alongside the best in the industry.
• Theoretical Knowledge:
While gaining valuable work experience, you will also be afforded the opportunity to
complete an NQF4 level Project Management qualification.
CRITERIA REQUIRED.
• Completed grade 12 or equivalent.
• Applicants must be unemployed.
• Between the ages of 18-35 years.
• Must not have been on any other skills programme in the last 12-months.
• Persons with a disability are welcome to apply.
DURATION.
12- months
STIPEND.
R1,800.00 per month
All applications need to be sent to kent@rampgroup.co.za with the subject line: "Octotel Learnership". If you haven't heard from us within 2 weeks after your application, please consider your application unsuccessful.
Wishing you all the best of luck. We cannot wait to have you in our team.
IT'S HOW WE CONNECT…